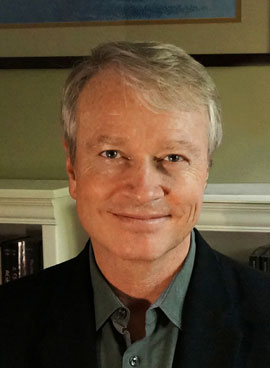 On Sunday, Dec. 6th, I'll be joined by my friend and colleague, Steve McIntosh for a dialogue we've titled:
The Love of God and Non-Dual Samadhi: How Evolutionary Spirituality Integrates Our Highest Spiritual Experiences
Steve McIntosh is a leading integral philosopher and the author of the new book, The Presence of the Infinite. It applies integral perspectives to enlarge our understanding of what spiritual experience is and how it works. The ongoing emergence of the integral worldview sheds light on many crucial areas of life, including politics, business, culture, and psychology. But the field of human endeavor where the integral perspective is arguably most illuminating is in the realm of spirituality.
In The Presence of the Infinite Steve provides a cultural analysis and critique of the various forms of spirituality that are vying for influence in contemporary American society. Building on this context, he describes how integral spirituality can overcome the limitations of religious, secular, and progressive spirituality by better harmonizing science and spirit. He then uses an enlarged understanding of spiritual experience to consider the question of ultimate reality.
In our dialogue we will discuss the intriguing idea, developed in his book, that within the historical human experience of ultimate reality there exists an interdependent polarity between two central spiritual experiences: the experience of the love of God, and the experience of non-dual Samadhi. Steve argues that these two essential kinds of spiritual experience can both complement and challenge each other, leading to the further spiritual development of spirituality and culture. In our conversation we plan to explore this in living terms.
Steve will begin by presenting the ideas he's already clarified, including his perception of the similarities and differences between non-dual and theistic spiritual experience. And he'll explain how the integral perspective can expand our grasp on both. And I will engage with him, doing my best to "push the envelope" so that new understanding and truth can emerge!
I'm very much looking forward to this dialogue. Please join us live this Sunday, December 6th at 10am PST.
About Steve McIntosh
Steve McIntosh is a leader in the integral philosophy movement and author of the books: The Presence of the Infinite, Evolution's Purpose, and Integral Consciousness. In addition to his work in spiritual philosophy, Steve is also co-founder and president of the integral political think tank, The Institute for Cultural Evolution, which focuses on the cultural roots of America's challenges (www.culturalevolution.org). Prior to his involvement with the integral movement, he had a variety of other successful careers, including founding the consumer products company Now & Zen, practicing law with one of America's largest firms, and working as an executive with Celestial Seasonings Tea Company. He is an honors graduate of the University of Virginia Law School and the University of Southern California Business School. For more on his work visit: www.stevemcintosh.com
HOW TO PARTICIPATE:
*Sunday, Dec. 6th at 10:00am Pacific; 11:00am Mountain; 12:00pm Central; 1:00pm Eastern
*Find Your Local Time
Please Note: There will be a limited number of lines available on the live conference call, so we encourage you to listen online if possible. To make sure you can get through by phone, we encourage you to dial in early.
ACCESS INSTRUCTIONS
Join the Dialogue: About one hour into the dialogue, we'll open up the lines and you'll have the opportunity to interact with us directly over the phone or via instant message. Here's what to do:
To interact live by voice, dial into the conference line number and wait until we ask for a question from someone in your region, or
Send us your question via instant message in the teleseminar window on your computer, or
Send us your questions and comments before or during the live dialogue by posting them on our Beyond Awakening Community Facebook page
We look forward to your attendance!
Sincerely,
The Beyond Awakening Team