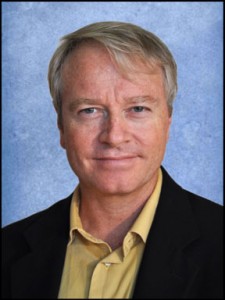 Join me this Sunday, April 13 at 10AM PST for a discussion with Steve McIntosh and Carter Phipps, co-founders of the integral political think tank, The Institute for Cultural Evolution ("ICE"). Carter and Steve will discuss their upcoming campaign to help ameliorate political polarization within the American electorate.
In fact, this Sunday will mark the release of their new whitepaper Depolarizing the American Mind. This paper (available to download on their website beginning Sunday) examines the causes of polarization and describes evolutionary principles for working with "existential oppositions" such as the liberal-conservative polarity. These principles indicate that each side of this relatively permanent
polarity needs the other for its own further and fuller development. Each side can accordingly improve and strengthen its own position by increasing the quantity and quality of what it is able to value. The paper then introduces ICE's proposed "synthesis platform," which describes positions on specific issues that integrate the values of Left and Right. The synthesis platform proposal also includes a method for enlarging the set of values that American voters can hold. And in addition to the paper, ICE's polarization campaign features a 2-minute "polarization test" on its website (www.culturalevolution.org) that provides an interactive way for people to engage with their ideas.
Both Steve and Carter are close personal friends of mine and I have followed the development of their think tank from its beginnings in 2012. As you may be aware, integral politics is one of my own passions, so I'm excited to talk with Steve and Carter about their new campaign and the integral principles that have informed their thinking. In our conversation we will focus on questions such as:
—How can America overcome the current logjam in the legislature?
—What is causing our political polarization and how has the rise of postmodernism contributed to it?
—What are the evolutionary principles for working with existential or permanent polarities?
—How will the positions of the future Left and the future Right differ from the conventional positions of Democrats and Republicans today?
—What positions does your proposed "synthesis platform" take on crucial issues like climate change and income inequality?
—What is your method for depolarizing the American mind?
—How can people get involved with this campaign?
I invite you to join us!
About The Institute for Cultural Evolution and its co-founders Steve McIntosh and Carter Phipps
Founded in 2013, The Institute for Cultural Evolution ("ICE") is a nonprofit think tank organized around the goal of applying groundbreaking insights taken from Integral philosophy, developmental psychology, evolutionary theory, and the social sciences to help create significant forward movement in the evolution of the American cultural and political landscape. ICE is focused on creating small but critical shifts in public opinion, opening up new opportunities for political action. www.culturalevolution.org.
Steve McIntosh J.D. is a founding partner of ICE. A leader in the integral movement, he is author of the books: Evolution's Purpose: An Integral Interpretation of the Scientific Story of Our Origins (Select Books 2012), and Integral Consciousness and the Future of Evolution (Paragon House 2007). In addition to ICE and his work in philosophy, McIntosh has had a variety of other successful careers, including founding the consumer products company Now & Zen, practicing law with one of America's largest firms, and working as an executive with Celestial Seasonings Tea Company. He is a graduate of the University of Virginia Law School and the University of Southern California Business School. Email: steve@stevemcintosh.com
Carter Phipps is a founding partner of ICE. He is an award-winning journalist and author of Evolutionaries: Unlocking the Spiritual and Cultural Potential of Science's Greatest Idea (Harper Perennial 2012). For over a decade he served as Executive Editor of What Is Enlightenment? Magazine (later called EnlightenNext). Phipps is an unapologetic generalist and his areas of interest and expertise range from philosophy to mysticism to politics to science and technology. His writings combine the careful rigor of investigative journalism with a passionate personal concern for the development of human culture. He is a graduate of the University of Oklahoma. Email: carter@carterphipps.com
HOW TO PARTICIPATE:
Sunday, April 13th at 10:00am Pacific; 11:00am Mountain; 12:00pm Central; 1:00pm Eastern 
*Find Your Local Time
Please Note: There will be a limited number of lines available on the live conference call, so we encourage you to listen online if possible. To make sure you can get through by phone, we encourage you to dial in early.
ACCESS INSTRUCTIONS
Join the Dialogue: About one hour into the dialogue, we'll open up the lines and you'll have the opportunity to interact with us directly over the phone or via instant message. Here's what to do:
To interact live by voice, dial into the conference line number and wait until we ask for a question from someone in your region, or
Send us your question via instant message in the teleseminar window on your computer
Send us your questions and comments before or during the live dialogue by posting them on our Beyond Awakening Community Facebook page
We look forward to your attendance!
Sincerely,
The Beyond Awakening Team