On Sunday I was joined by Steve McIntosh and Carter Phipps for a dialogue we titled "Depolarizing the American Mind". Steve and Carter are the co-founders of The Institute for Cultural Evolution ("ICE"), a nonprofit think tank organized around the goal of applying the insights of Integral philosophy, developmental psychology, evolutionary theory, and the social sciences to help create meaningful forward movement in the evolution of the American cultural and political landscape.
I'm proud that the whitepaper, Depolarizing the American Mind, was released to the public on the same day as our dialogue, and I was excited to have them clarify their ideas for our listeners (available to download here ). It examines the causes of our current climate of political polarization (the most severe since the Civil War) and describes evolutionary principles for working with enduring "existential oppositions" such as the liberal-conservative polarity. The paper also introduces what they call the synthesis platform, which describes possible positions on specific issues that express more evolved versions of the core values of the Left and Right, offering a vision of how each can develop healthier expressions.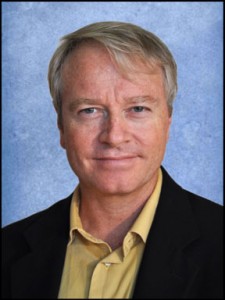 Steve and Carter call the political gridlock in the U.S. a "wicked" problem because there are multiple causes but no clear solutions. But they believe the integral perspective has tremendous potential for politics because it diagnoses the polarization as a clash of worldviews and cultural identities. They suggest that our current culture wars are largely a reaction to the emergence of countercultural postmodernism, dating back to the 1960s, and that it is left-leaning countercultural postmodernists who are in the best position to transform our current gridlock—mainly by evolving beyond anti-modernist attitudes.
Contrary to conventional wisdom and the opinions often expressed in the mainstream media, centrism is not a viable solution. This is because no real stable center exists. If one side of an enduring existential opposite vanquishes the other, only pathology can result. Steve McIntosh eloquently argued that the "positive/positive" move is to identify and uphold what is healthy in both the Left and the Right, while increasing "value metabolism", the quantity and quality of the values that people of either orientation are able to appreciate and care about.
In fact, Steve and Carter pointed out that polarization is a natural stage of cultural evolution wherein differentiation leads to integration, or thesis/antithesis to synthesis. I referenced my recent guest, ecopsychologist Bill Plotkin, as an example of a passionate, urgently focused environmentalist who might question the wisdom of pausing in the midst of a global crisis to consider and even integrate the values of the Right, at a time when many Republicans in the USA deny climate change and even evolution. Wouldn't that just weaken the Left?
Steve's response was that if people are really serious about ameliorating climate change they must be willing to address the cultural dynamics that are blocking the political will to address it. Although climate change is of concern to everyone across the political spectrum, in American identity politics, all environmentalism has become associated with the Left. He pointed out that opportunities for evolution exist where people have a problem they can't solve, such as political gridlock with regards to climate change. If countercultural postmodern environmentalists don't try something new, they'll only continue to perpetuate our dysfunctional status quo.
The synthesis platform offers a model for envisioning that innovation and creating the conditions for that evolution, simply by identifying more evolved Left and Right positions on specific issues such as income inequality, climate change, budget deficits, campaign finance reform, immigration reform, and tax reform.
I asked Carter and Steve to explore what I think is a politically challenging, "elephant in the room" idea that probably only a small minority of people can appreciate. I've always appreciated the phrase that Jürgen Habermas uses "the unfinished project of modernity." There is a sense in which modernity can't really fulfill its promise except through the incorporation of postmodern and integral, and even "super integral" values and capacities (not just "Yellow" or "Teal" but also "Turquoise").
A regenerated and nuanced relationship to modernity may be the soul of a truly integral politics. An integral politics must stand in an appreciative and positive relationship to all the remarkable achievements of modernity, even while seeing clearly all its disasters and failures, and defending the life and values that unchecked modern industry and technology have threatened. We can only redress modernity's pathologies by moving forward into a healthier expression of modernity, not by rejecting it.
Steve agreed, eloquently explaining that the integral perspective is useful in allowing us to step outside the currents of history and see that modernity's pathologies, failures and threats to the planet created the opportunity for evolution with the emergence of postmodernism. Postmodernism was able to make forward progress by "pushing off" of what was wrong with modernism.
But just like modernity needs the critique of postmodernism to help make it complete (a complete modernity would be a sustainable modernity) the integral perspective, which is post-postmodern, can do a similar job of improving postmodernism so it can be more effective at improving modernism.
And so the whole evolutionary trajectory of different values that we see emerging across history can be made more functional, more effective, and more conducive to the evolution of consciousness overall if we can help make visible this post-postmodernism; even while it celebrates the best of postmodernity and modernity and traditionalism.
Carter offered some optimistic reflections on the different GenX and Millenial perspectives that he sees emerging, spanning a robust spectrum, including pro-technology, progressive libertarian, small-government oriented (but not doctrinaire followers of Ayn Rand), socially-minded but free market friendly. Noticing that the new generation is already evolving politics, he says, is important. Part of integral politics is simply to support this evolutionary process that's already occurring naturally.
If you resonate with what Steve and Carter are up to, here are some practical ways of engaging with the work of ICE:
* Read Depolarizing the American Mind  You can access it here.
* Take the Polarization Test which provides an interactive way to engage with these ideas. Although this simple test is not designed to detect "integral consciousness," it does show where test-takers generally stand on the existing American political spectrum. You can also see suggestions for evolving your own position, while still holding the values your position brings to the table. And feel free to leave comments. You can access it here.
* Get on ICE's mailing list. ICE is launching a new season of activity so make sure you are on their mailing list to be notified of new developments. http://www.culturalevolution.org
Steve McIntosh J.D. is a founding partner of ICE. A leader in the integral movement, he is author of the books: Evolution's Purpose: An Integral Interpretation of the Scientific Story of Our Origins(Select Books 2012), and Integral Consciousness and the Future of Evolution (Paragon House 2007). In addition to ICE and his work in philosophy, McIntosh has had a variety of other successful careers, including founding the consumer products company Now & Zen, practicing law with one of America's largest firms, and working as an executive with Celestial Seasonings Tea Company. He is a graduate of the University of Virginia Law School and the University of Southern California Business School. Email: steve@stevemcintosh.com
Carter Phipps is a founding partner of ICE. He is an award-winning journalist and author ofEvolutionaries: Unlocking the Spiritual and Cultural Potential of Science's Greatest Idea (Harper Perennial 2012). For over a decade he served as Executive Editor of What Is Enlightenment? Magazine(later called EnlightenNext). Phipps is an unapologetic generalist and his areas of interest and expertise range from philosophy to mysticism to politics to science and technology. His writings combine the careful rigor of investigative journalism with a passionate personal concern for the development of human culture. He is a graduate of the University of Oklahoma. Email: carter@carterphipps.com