Please join us this Sunday, February 12th at 10:00 AM Pacific, for a conversation at the leading edge with John Hagelin, PhD.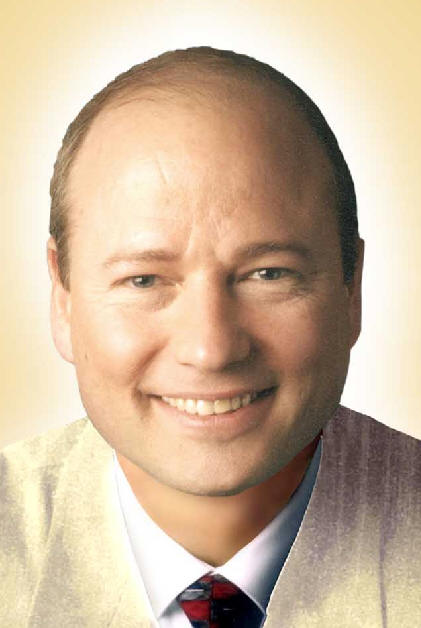 John Hagelin is a physicist, educator, author, and large-scale activist — a truly remarkable "Renaissance man."
His work has demonstrated that since our perception and behavior is a direct reflection of our consciousness, any attempt to improve human behavior or transform society can only succeed if it addresses the fundamental issue of consciousness.
And cutting-edge neuroscientific research reveals clear-cut evidence for "higher states of consciousness" with vastly expanded mental capabilities and enhanced powers. Physiologically well-documented higher states include the temporary experience of Samadhi—Pure Consciousness—the unbounded, universal, transcendental Self. They also include the permanently stabilized experience of Samadhi—together with waking, sleeping and dreaming experience—known as Nirvikalpa Samadhi, Liberation, or Nirvana.
He describes how our new understanding of higher states of consciousness—and their ready accessibility—radically changes our understanding of the limits of human potential. It has far-reaching implications for the transformation of society—for solving intractable problems in the field of education; reducing crime, terrorism and war; and promoting social harmony and world peace.
Dr. Hagelin is a leading researcher and educator who has brought the practice of meditation to half a million at-risk children and has helped conduct a body of research that demonstrates the powerful effects of group meditation practice on reducing social violence, crime, war, and terrorism and promoting societal peace.
In our conversation he will bring together cutting-edge discoveries in quantum physics and neuroscience to forge a new understanding of consciousness and the physical universe—mind and matter—revealing a startling connection between our inner and outer realities.
About John Hagelin:
John Hagelin, Ph.D., is a world-renowned quantum physicist, educator, author, and President of the Global Union of Scientists for Peace. He has conducted pioneering research at CERN (the European Center for Particle Physics) and SLAC (the Stanford Linear Accelerator Center). He is responsible for the development of a highly successful grand unified field theory based on the superstring—a theory that was featured in a cover story of Discover magazine.
In addition, Dr. Hagelin has spent much of the past quarter century leading a scientific investigation into the foundations of human consciousness. He is one of the world's pre-eminent researchers on the effects of meditation on brain development, and the use of collective meditation to defuse societal stress and to reduce crime and social violence.
In recognition of his outstanding achievements, Dr. Hagelin was named winner of the prestigious Kilby Award, which recognizes scientists who have made "major contributions to society through their applied research in the fields of science and technology." The award recognized Dr. Hagelin as "a scientist in the tradition of Einstein, Jeans, Bohr and Eddington."
Dr. Hagelin has appeared many times on ABC's Nightline, NBC's Meet the Press, CNN's Larry King Live! and many others. He has been regularly featured in the Washington Post, the New York Times, the Wall Street Journal, and most other major metropolitan newspapers.
HOW TO PARTICIPATE:
Sunday, February 12th @ 10:00 AM Pacific,
Please Note: There will be a limited number of lines available on the live conference call, so we encourage you to listen online if possible. To make sure you can get through by phone, we encourage you to dial in early.
Join the Dialogue: About one hour into the dialogue, we'll open up the lines and you'll have the opportunity to interact with us directly over the phone or via instant message. Here's what to do:
To interact live by voice, dial into the conference line number and wait until we ask for a question from someone in your region, or
Send us your question via instant message in the teleseminar window on your computer
Send us your questions and comments before or during the live dialogue by posting them on our Beyond Awakening Community Facebook page
We look forward to your attendance!
Sincerely,
The Beyond Awakening Team