From a scientific perspective, say John Stewart and Lawrence Wollersheim, the most valid and important spirituality of our time involves awakening to a sense of evolutionary responsibility.
Spiritual awakening and higher consciousness alone are not enough to effectively meet the crises of our time. However, they are critically important for developing the higher cognition that will enable us to do so.
"Connecting the dots" provided by new scientific knowledge is crucial to understanding our personal lives. New scientific discoveries are showing that there is a direction to evolution, and that humanity has a key role in its future. If life on this planet is to participate successfully in the future evolution of life in the universe, humanity will need to choose to participate intentionally. By fulfilling our role as intentional evolutionaries, we can live a life that matters in a bigger scheme of things.
In this way the evolutionary 'Big Picture' answers the fundamental practical and ethical questions that face us all: What should I do with my life? How should I live?
For one thing, we will have to develop higher cognitive capacities to resolve the complex global crises that currently threaten us. This higher cognition will include but go beyond analytical/rational thinking, and will enable us to understand and manage complex global systems and processes. Spiritual awakening and higher consciousness alone are not enough to meet these crises effectively. But they are critically important for developing the higher cognition that will enable us to do so.
About our guests: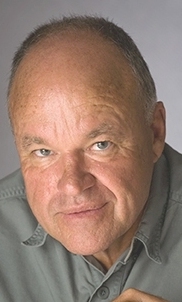 John Stewart is an Australian-based evolutionary theorist and activist who's main focus has been on the trajectory of evolution. He is the author of the internationally acclaimed book 'Evolution's Arrow: the direction of evolution and the future of humanity'.  In Paris in 2008 he was a keynote speaker at the first international scientific conference on The Evolution and Development of the Universe. He uses a science-based understanding of the trajectory of evolution to identify how humanity must evolve if we are to continue to succeed in evolutionary terms.  He has summarized his approach in The Evolutionary Manifesto.
Lawrence Wollersheim is the Executive Director of Integrative Spirituality an integral evolutionary organization in the San Francisco Bay area that has also birthed the Universe Spirituality movement. He is currently completing a new book on Evolutionary Ethics.  Lawrence has also helped to found the Universe College and Universe Academy for evolutionaries as well as the Universe Institute. He is a passionate advocate for the new Universe Worldview based upon progressive evolution.
HOW TO PARTICIPATE:
Sunday, August 7th at 10:00 am Pacific
Please Note: There will be a limited number of lines available on the live conference call, so we encourage you to listen online if possible. To make sure you can get through by phone, we encourage you to dial in early.
Join the Dialogue: About one hour into the dialogue, we'll open up the lines and you'll have the opportunity to interact with us directly over the phone or via instant message. Here's what to do:
To interact live by voice, dial into the conference line number and wait until we ask for a question from someone in your region, or
Send us your question via instant message in the teleseminar window on your computer
Send us your questions and comments before or during the live dialogue by posting them on our Beyond Awakening Community Facebook page
We look forward to your attendance!
Sincerely,
The Beyond Awakening Team